Zolgensma World's Most Expensive Drug is used for Spinal Muscular Atrophy (SMA)
What is Zolgensma ?
Zolgensma (Onasemnogene abeparvovec) is an adeno-associated virus vector-based gene therapy that delivers a fully functional copy of human SMN gene into the target motor neuron cells.
Zolgensma contains the active substance called onasemnogene abeparvovec.
The U.S. Food and Drug Administration approved Zolgensma (onasemnogene abeparvovec-xioi), the first gene therapy approved to treat children less than two years of age with spinal muscular atrophy (SMA)
What is spinal muscular atrophy (SMA)?
SMA is a rare genetic disease caused by a mutation in the survival motor neuron 1 (SMN1) gene. The gene encodes the survival motor neuron (SMN) protein – a protein found throughout the body, which is critical for the maintenance and function of specialized nerve cells, called motor neurons.
Motor neurons in the brain and spinal cord control muscle movement throughout the body. If there is not enough functional SMN protein, then the motor neurons die, leading to debilitating and often fatal muscle weakness.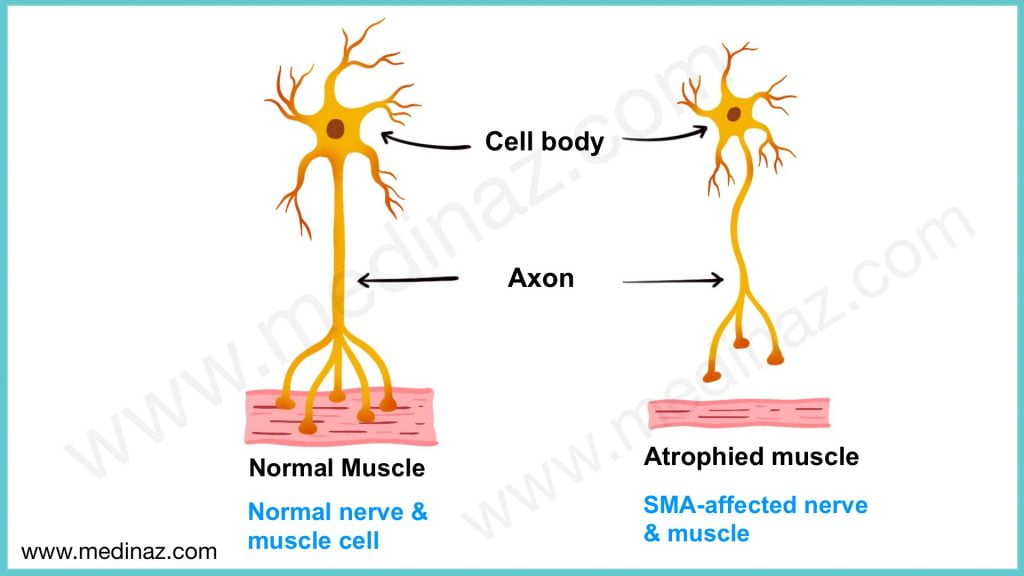 Children with this condition have problems holding their head up, swallowing and breathing. These symptoms may be present at birth or may present by the age of 6 months
Zolgensma mechanism of action (How it works)
Zolgensma (Onasemnogene abeparvovec) is an adeno-associated virus vector-based gene therapy that delivers a fully functional copy of human SMN gene into the target motor neuron cells. A one-time intravenous administration results in expression of the SMN protein in a child's motor neurons, which improves muscle movement and function and survival of a child with SMA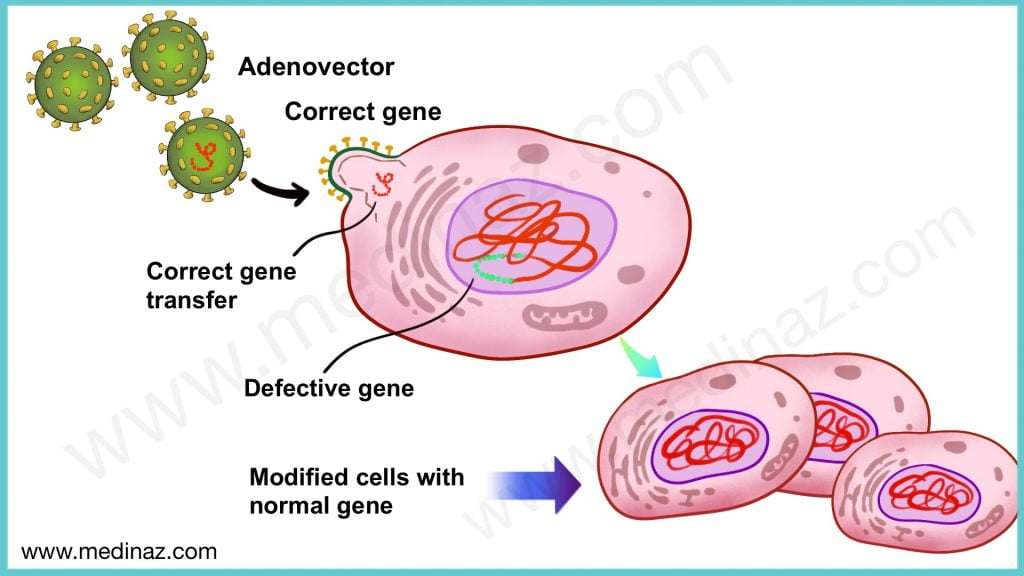 Zolgensma Dosage:
Only applicable for children <2 years old
Give as a slow IV infusion over 60mins (1.1×1014 vg/kg ). Starting one day prior to Zolgensma infusion: give systemic corticosteroids equivalent to oral prednisolone 1mg/kg/day for 30 days, then taper dose for the next 28 days if LFTs are unremarkable
What are the side effects of Zolgensma?
The most common side effects of Zolgensma are elevated liver enzymes and vomiting
Other possible side effects – Elevated aminotransferases, thrombocytopenia, elevated troponin-I.
Rare side effects:
Decreased Blood Platelets
Leukoencephalopathy, A Disease Of The White Matter Of The Brain
Lung Failure Causing Loss Of Breath
Boxed Warning:
Zolgensma has a boxed warning that acute serious liver injury can occur.
Patients with pre existing liver impairment may be at higher risk of experiencing serious liver injury.
Clinical examination and laboratory tests to assess liver function should be completed prior to treatment with Zolgensma, and patients' liver function should be monitored for at least three months after Zolgensma administration
Zolgensma: World's Most Expensive Drug Price
It is a one-time-only gene therapy that costs $2.1 million for the single treatment. Currently it is the world's most expensive drug.
Insurance coverage
Zolgensma is so expensive because it is used for the treatment of a rare disease SMA. The expertise, time and investment required to make it and the research has taken very long. The market size for manufacturing this drug is also very limited and small.
Novartis said it will let insurers make payments over five years, at $425,000 per year, and will give partial rebates if the treatment doesn't work.
Novartis has decided that the worth of this drug is calculated basis how many years of life is gained as well as taking into account the effectiveness of the drug. They claim that this drug dramatically transforms the lives of families affected by this devastating disease.
As it is a one-time treatment for SMA, many health insurances do not allow this at such a big price tag and also there is no guarantee that a drug will meet all expectations.
Reference:
https://www.fda.gov/news-events/press-announcements/fda-approves-innovative-gene-therapy-treat-pediatric-patients-spinal-muscular-atrophy-rare-disease
https://www.ncbi.nlm.nih.gov/pmc/articles/PMC6652281/