Subclavian Artery Branches Mnemonic – Very Interesting Thing, I Served The Country Since Dat (that) Day
Very – Vertebral artery
Interesting – Internal thoracic artery
Thing – Thyrocervical trunk
I – Inferior thyroid artery
Served – Suprascapular artery
The – Transverse cervical artery
Country – Costocervical artery
Since – Superior intercostal artery
Dat (that) – Deep cervical artery
Day – Dorsal scapular artery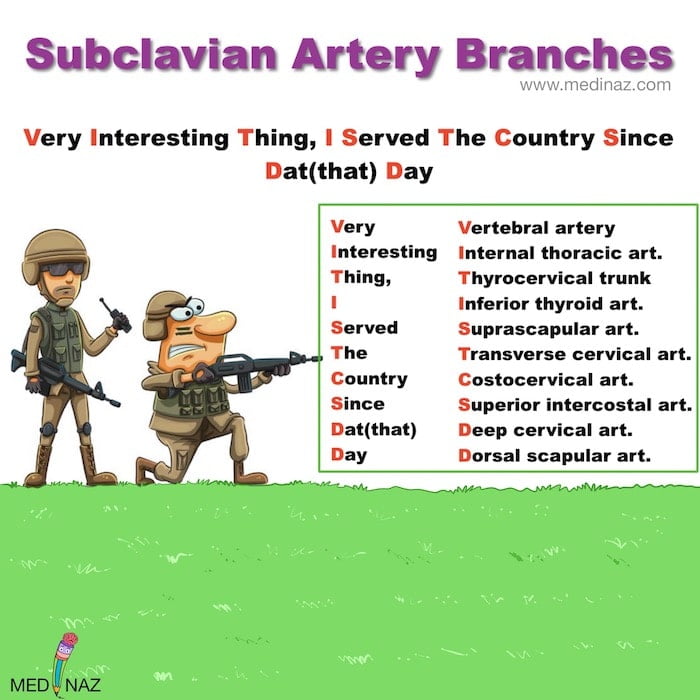 You can also remember with the mnemonic: "VIT C & D"
Vertebral artery
Internal thoracic artery
Thyrocervical trunk
Costocervical trunk
Dorsal scapular artery
Check MEDINAZ Visual Books
Why choose Medinaz Visual Medical Books for your USMLE, NEET PG, FMGE, and Board exam preparation?
1. Comprehensive Visual Content: Simplify complex medical concepts with visually engaging content that facilitates better understanding.
2. Exam-Focused Approach: Strategically organized to cover key topics and high-yield areas, Medinaz helps you focus your studies efficiently and effectively.
3. Interactive Learning: Visuals, illustrations, mnemonics, and diagrams enhance retention and make grasping medical concepts easier.
4. Easy-to-Follow Format: User-friendly chapters present information in a step-by-step manner, allowing you to review at your own pace.
5. Practice Questions and Explanations: Assess your progress, identify areas for improvement, and sharpen problem-solving skills with practice questions and detailed explanations.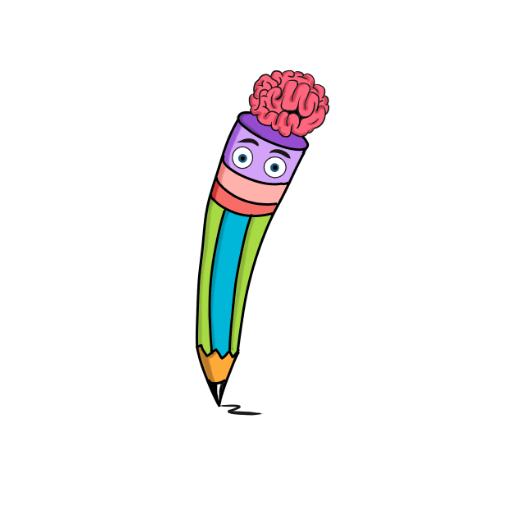 A Visual Learning Platform